Happy 10th birthday to us! Instead of a New Year's resolution, we spent some time looking back at 10 years in business, all that we have learned, and how it will influence the path ahead.
---
Birthdays are a beautiful thing, and not because of the cake and presents (ok, who are we kidding, it's partially the cake and presents). But birthdays also serve as a great reminder to stop and take stock of where we are, how far we've come, and what's on the horizon.
Children often focus on the future, exclaiming that it will be only X years until they can stay home alone, drive a car, or vote. As we age we tend to look in the opposite direction, marveling at how it's possible that so much time has passed and so much has occurred.
On December 20, WizeHive turned 10 years old. For a company, it's a unique age -- we're old enough to be established and wiser than during our start-up days, but still young enough to know that we have much to learn, do, and achieve. Instead of looking back or ahead, we thought it best to do a 360 turn and reflect on both what we have learned and how that will impact how we proceed.
So here are our ponderings and takeaways -- 10 reflections as we turn 10.
1. Data is invaluable.
In the 10 relatively short years that we have been in business, the concept of data has totally changed. Once simply the information you collected, the advent of Big Data, AI, and machine learning has turned seemingly simple numbers and letters into a powerful arsenal. Collecting data properly, monitoring it, learning from it, and making projections using it will change the way we approach not only philanthropy, education, and government, but all aspects of business. Our offerings have evolved in order to help our clients better harness this potential now, and our development roadmap will continue to include new features and the integration of new technologies as they evolve.
2. There's a solution to every problem.
Not to sound like Vanilla Ice, but if a client comes to us with a problem, we'll solve it. We not only love the challenge and the rush that comes with making someone's job easier, but we believe a solution is something that everyone deserves. We love sitting down with organizations to really get to know their program, their needs, and their wants, and then seeing how we can make it all come together. That might be by using an integration, automating tasks using Zapier, or building them a custom plug-in, but it always results in a system that works for them.
3. Looks matter.
It's not that we're shallow, it's that we have seen what a clean, attractive user experience can do. When your applicants can intuitively navigate their submission portal, when your reviewers can sort their to-dos by status with helpful color codes, and when you can pull attractive reports on the fly, your program wins. And all of this is achieved with smart design. (That said, we agree it's what's on the inside that counts, too. That's why we built our Zengine database to be relational and be able to handle complex information, linked data, and high volume.)
4. Flexibility shouldn't be a stretch.
We work with small community foundations and massive, international ones. We work with universities, corporations, and government offices. We help power grant programs, scholarships, fellowships, speaker submissions, peer reviews, accreditations, and more. Every one of these organizations and programs is important, and nearly none of them operate exactly the same way, which is why we have built Zengine to be flexible. Not only can it be set up to match your process, needs, and wants, but as those change with time, Zengine can be updated to keep pace.
5. Connection is key.
Silos belong on farms. When it comes to managing programs, or even our company, we know that sharing is the way to go. Exhibiting and truly engaging in conferences and meetings has been priceless for us as we put ourselves into the shoes of our would-be customer and delve deep into the day to day actions we hope we can improve and empower. And we've learned that today's tech stacks need to be dynamic, and that's why we have put significant time and development into powering integrations. Not only do integrations between Zengine and your other systems protect human error from infiltrating your precious data, but they save significant time for your team.
6. There's a need for speed.
The teams we power are agile and nimble -- some are even team of zero and made up completely by the efforts of volunteers. But don't think for a second these programs aren't impactful and doing amazing things in their communities. The streamlining our system provides delivers efficiency that is necessary in this space, and allows them to focus on their mission and impact. We're dedicated to delivering speed -- from a quick implementation to a system that often cuts administrative tasks by half.
7. Relationships are everything.
Life isn't about things; it's about people and experiences. Relationships embody both of these, and the best relationships are what fuel and inspire us in everything else we do. At WizeHive we don't take a single relationship for granted, and we are growing and enhancing our Client Services team as a testament to that. From your first call in for a demo to a check-in call as you launch your Xth program year on our platform, we want you to feel like a supported, respected, and important part of the WizeHive family, and we promise to continue to improve our offerings to ensure every client does.
8. We can always do better.
Complacency has no place here at WizeHive, nor does "good enough" or "status quo". We want to continually be improving, pushing, and innovating -- even when that means tough decisions and hard work. We want to find ways to do our job better that in turn help our clients do their job better. As we plan out our development roadmap for 2019, we are taking a fresh look at where we need to grow, where we want to expand, what will serve our current and future clients most, and what it will take to get it all done. We're ready for the uphill battle because we know the view from the top is going to be pretty darn sweet.
9. You deserve to have it all.
Maybe you have complex, multi-stage process. Perhaps you require a robust automation. But odds are you don't have limitless budget to fund these requirements. Our clients are primarily nonprofits who have valuable, important missions and deserve the tools to achieve them at a price they can afford. We aim to make those have your cake and eat it too moments achievable by living in the sweet spot between too simple and too expensive. We want to help organizations get the tailored system they need at the price point they also need.
10. There's lots left to learn.
We'd be foolish to say that at 10 years in we have this figured out. It's impossible to -- technology keeps evolving, the industries we serve keep growing, and the expectations and needs of our clients keep changing. Since this is bound to continue into perpetuity, we can only continue to welcome each day with a growth mindset, ready to learn and embrace the new opportunities at hand. And since we know there is always a way to do better, we can only do it eagerly. Bring it on.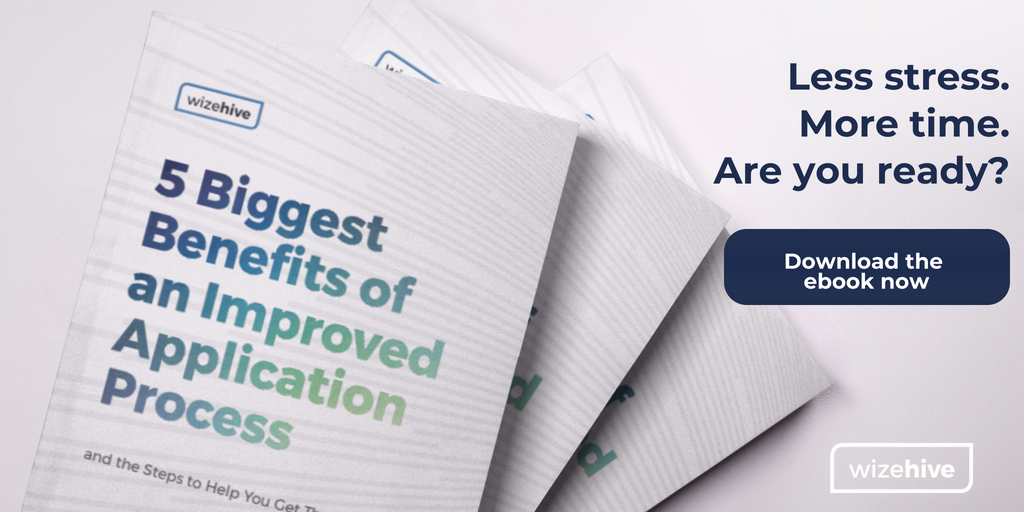 Want to know more?
Sign up to receive notifications on new blog posts from the WizeHive team.