It's become a best practice to ask grantees to share their results with you after their project is complete, but leaving what they share in their hands makes it very difficult for you to compare reach and results side by side. Learn how you can get more apples-to-apples, valuable data when your organization creates an impact survey completed by all grantees.
---
Measuring impact has become a "must" among nonprofits, foundations, and other grantmaking organizations. Many grants focus on better quality of life for individuals and communities, reducing poverty, or hunger. But how can that really be measured? What metrics determine things like a better quality of life? And how do we really know if a reduction in poverty or hunger is directly related to your grantees' funding?
It's not easy. Impact can take a while to be seen and it's often unpredictable. And most nonprofit professionals struggle with measurement due to small staff size or lack of training.
Starting with an impact survey can help. An impact survey allows your organization to collect important data points consistently across all grantees and project types. But what should you include in your survey and how do you get grantees to share information in a meaningful way? Get started by including the following categories in your impact survey:
Mission questions

: Start by assessing grantees' thoughts on your foundation's mission, vision, and strategies. For example, do grantees think your foundation is committed to being accountable and transparent? Do they feel your projects and funding matches the mission you have set forth? Start by assessing what your respondents think about this important topic for introspective feedback.

Feedback on the application process

: Did the time allotted to complete the application met expectations? What did applicants think about the review process? Did applicants find automated emails, phone calls, frequently asked questions, online videos, or emails with staff helpful during the process? If not, why? These questions can help you look for issues in your process and improve for the next funding cycle. Ask for suggestions and be open to the feedback.

Hard stats

: This is the meat of your impact survey. We talked a bit about this in a previous post on

The Right KPIs to Best Report Your Grants Impact

. Measuring the success of a grant -- meals served, lives influenced, funding spent on goal versus administrative costs -- requires surveying participants regularly to find out whether or not the desired impact was not only achieved, but maintained over time. And it can take a while to see the results. Start by looking for metrics that could apply to all the grants you fund, regardless of the particular project. Population influenced. Cost per action. Projected longterm ROI. Then look for the hard numbers on the project at hand, relating back to the goals the grantee set forth in their original application. Did they reach their goal? Did they keep their costs in line? Were they able to achieve more than originally outlined? Could the impact they made rollover into additional benefits? For example, school supplies to a low-income high school not only could impact X number of students, but improve attendance rates, test scores graduation rates, and investment back into the community. You could even aim to link these results in education back to expected lifetime earnings or overall quality of life. This type of measurement can be complicated and expensive to measure -- and might require more research outside of your impact survey -- especially for small organizations. But it's important to start to consider measuring these types of metrics now so you have the baseline data to use when you are ready to look more at the big picture.
This section could also include open-ended questions like the intended outcomes of the program or grant by asking grantees to include what was in the original proposal. You'll also want to ask grantees to include evidence from the data collected to support whether outcomes were achieved, both quantitative and qualitative. If any intended outcomes were not achieved, here is where they can indicate the reasons, as well as any unintended outcomes -- both positive and negative.
Final feedback

: Solicit general feedback on your applicants' experiences and suggestions for improvement. For example, include:
"What would have improved your experience with our organization?"

"Do you plan to apply for future grants from our organization? If no, why not?"

"Do you have any additional comments?"
Create a plan

: Compile your survey feedback in a meaningful way. Your executive team can't be expected to read every response in your survey. Consider condensing the feedback into categories to make it digestible. And make sure to note any significant responses that differ from the general consensus or might be surprising to senior leadership.
Finish up by creating an action plan. Completing the survey might be one item to check off on your to do list, but if you're not doing anything with your survey feedback, you're ending right where you started. Put your plan into motion by assessing areas of improvement and determining the action items that can bring you up to the next level. Your organization, the grantees in your next funding cycle, and all the individuals they influence will be better for it.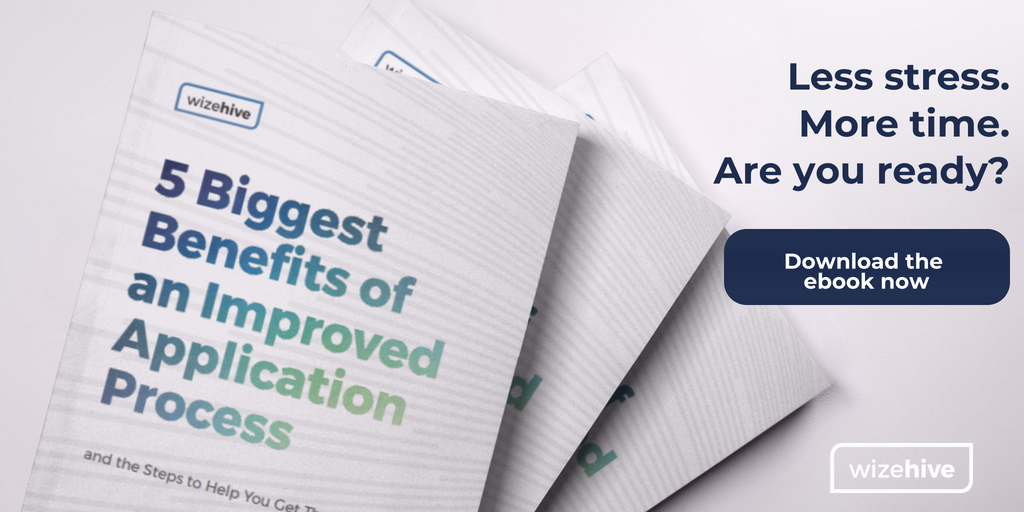 Want to know more?
Sign up to receive notifications on new blog posts from the WizeHive team.